3 min read
Get Your Firm's Tech Stack Trim and Fit this Summer Summer is a great time to take a deep breath, relax, and realign. Of course, there is plenty of work to be done, but in the proverbial summer slowdown, many advisors block off time to take stock of ...
2 min read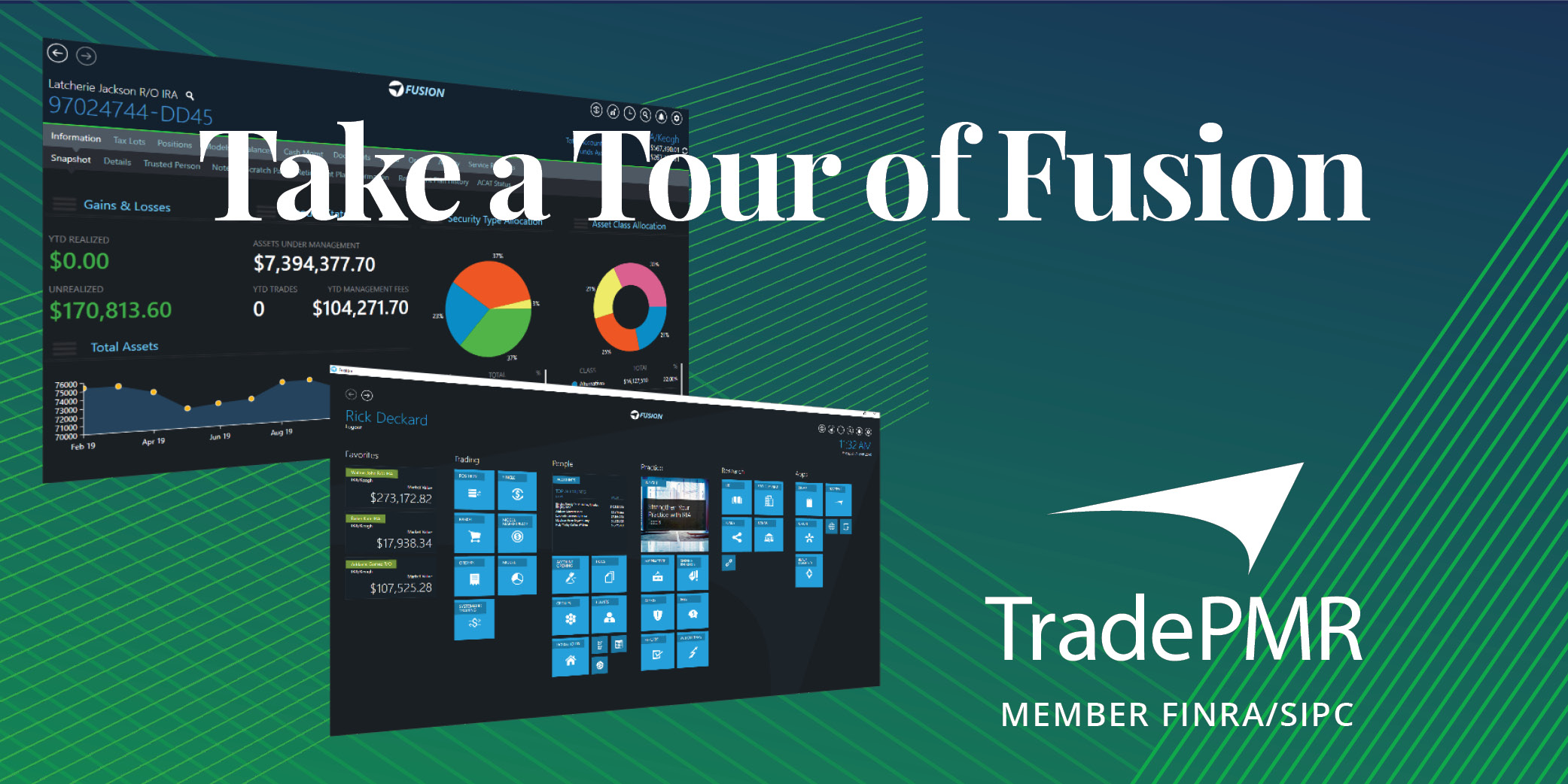 Why should financial advisors care that TradePMR's Fusion platform ranked number one in advisor satisfaction among some of the most popular custodial platforms in the 2021 T3/Inside Information Advisor Software Survey?1 Simple – because your peers ...
4 min read
Financial advisors return the firm's Fusion platform to the top of the ranks for the second time. Gainesville, Fla. – March 23, 2021 – TradePMR, a technology and custodial services provider for RIAs, received the highest average advisor satisfaction ...