An Old-School Approach to Service to Complement Advanced Technology
Over the past year, many of us have had to change our travel plans. Canceling flights: a simple task that is never easy. We're forced to navigate the endless phone menus of major airlines, all while trying to make sure we can get some refund to use on a future trip. By the end of the experience, the time we've wasted to cancel the flight often feels like more trouble than it's worth. It makes us miss the days when we could speak to someone on the phone.
Now imagine if you had a similar experience with your technology and custodial services provider? At TradePMR, we deploy automation alongside white-glove service in our effort to provide RIAs with the advanced technology they want with the support they need to help navigate the complexities of their practices.
That push toward automation in place of more substantial service isn't just in the airline industry – it appears that it's become increasingly prevalent in the WealthTech sector. Every piece of technology that advisors use likely has some automated workflow. In many cases, this creates efficiencies for both the providers and the advisors that use their tech – however, we believe automation within platforms doesn't make sense for every touchpoint.
Approach to service
If advisors have a question now for their custodial services provider, they are often sent down an endless labyrinth of phone menus, left waiting on hold with their time-sensitive requests. A recent survey with over 500 respondents found that nearly 90% of people prefer speaking with a live customer service agent rather than navigating these phone menus.*

We think it's clear that businesses saw an opportunity to streamline operations without considering how their clients wanted to connect. Within the advisor technology industry, greater technological complexity has come with declining service levels. It seems we have lost the personal touch from the old days of service – taking two steps forward with technology and one step back with support.
Can you have advanced tech without sacrificing service?
We think you can. We founded TradePMR on the idea that RIAs need an advanced technology framework and strong service to support them as entrepreneurs. What we have done with TradePMR's service is different, but it isn't complicated. It isn't some secret recipe that we're not willing to share with the industry. It's a simple system that harkens back to the old-school approach to service, combined with modern solutions.
What we do at TradePMR
At TradePMR, we empower our team to be advocates for our advisors. We have a dedicated team of Advisor Services associates that can address an advisor's ongoing needs – these team members are the advisor's day-to-day contact who know them by name and are tasked with understanding their unique position in the industry.
Advisors working with TradePMR have direct access to the entire TradePMR team – from Neal in IT, to Brandon in Product – we want our advisors to have a direct relationship with those individuals that can have an impact on their day-to-day. When an advisor calls upon our team, we work to connect them with someone who understands their unique position in the industry and is empowered to help.
We hope more custodial service and technology providers take a moment to think about what support advisors need every day. We believe they should contemplate if cutting corners with increased automation in place of 1:1 service delivers the best experience for advisors. We do believe advisors need advanced tech, but we believe technology alone is not enough.
Do you feel like you could be getting better service from your custodial services provider? If so, schedule a call with our team to see if TradePMR could be the right fit for your firm.
Listen to TradePMR COO, Scott Victoria, discuss our unique approach to service.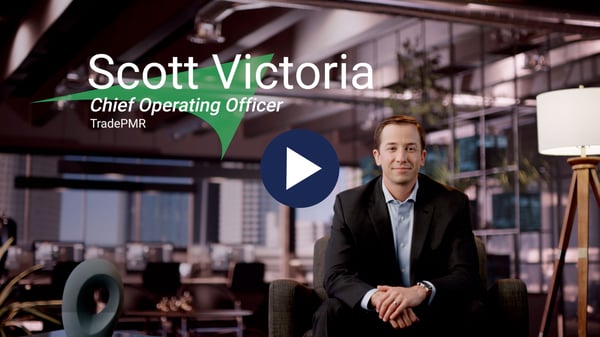 * Nearly 90% of People Prefer Speaking to a Live Customer Service Agent on the Phone, Despite Efficiency of Phone Menus for Businesses. Clutch. Published April 11, 2019.